The Brazilian FA (CBF) president Ednaldo Rodrigues said on Tuesday he expects to meet with Real Madrid manager Carlo Ancelotti or his representative this week to discuss the possibility of appointing him coach of Brazil.
Despite Ancelotti publicly saying he will honour the last year of his contract with Real amid interest from Brazil, Rodrigues did not rule out waiting until July 2024.
"In that case (waiting until 2024), it will not be a decision that I make by my own, I have to listen and discuss with our board and with the players, because they need to be heard," Rodrigues told reporters after presenting an anti-racism campaign at the Spanish FA (RFEF) headquarters in Madrid.
"The decision has to be in sync with what the players think. So it's something we will have to discuss in the future.
"But we have a clear objective (hiring Ancelotti) and we are going after this objective.
"I will stay in Spain until June 18 and we have a couple of meetings aligned. I can't say publicly that it's with Ancelotti himself, but we hope to go back to Brazil with a more clear message regarding him."
Rodrigues told Reuters in March that Ancelotti would be an obvious choice to fill the vacant national managerial position if he was available at the end of the European season.
Advertisement
"We have him as one of the best coaches in the world. Not only because he is a winner, but he is also the ideal person for the vast majority of players," Rodrigues told a news conference on Tuesday.
"He is a great group manager. Those who played with him miss him and consider him one of the best in the world. And young people want him to be their coach. One of the best coaches in the world would fit perfectly in the biggest national team in the world."
Also Read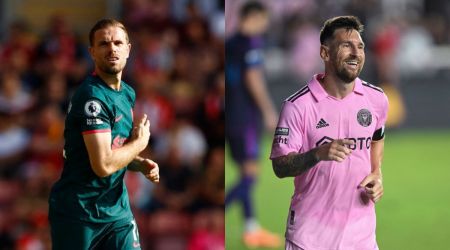 'Can't understand why coming here would damage Henderson's legacy and Mes...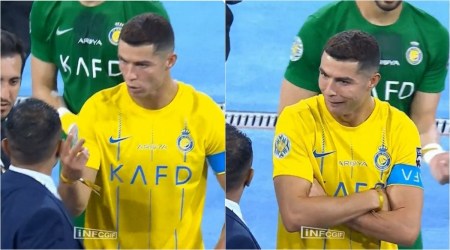 Watch: Cristiano Ronaldo looks bemused after being snubbed for player of ...
Jose Mourinho substitutes Roma player, forces his own team to play with 1...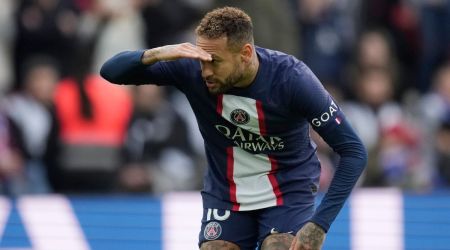 Neymar set for Saudi move after Al Hilal agree near-USD100M transfer fee ...
Brazil, five-time world champions, have been without a coach since the resignation of Tite following their quarter-final exit at the 2022 World Cup in December.