On Tuesday, thousands of fans of Burnley gathered to celebrate the club winning the championship title with the players and boss Vincent Kompany enjoying an open-top bus parade.
The Burney won the title after dominating the championship by recording 29 wins, 14 draws and just three defeats from their 46 matches.
The team crossed 100 points, after defeating Cardiff by 3-0 on the final day ending with a 10-point cushion over runner-up Sheffield United.
Burley has now become just the sixth team to reach a century of points in the championship.
The boss of Burnley, Vincent Kompany hailed the club's supporters from Burnley Town Hall's Balcony. The Burney team squad was greeted by the supporters after they enjoyed a private reception at the Mechanics Theatre.
What a set of fans. Unreal turn out 💜🫶🏻 @BurnleyOfficial pic.twitter.com/JjOQSzzsAo

— Josh Brownhill (@Brownhill10) May 9, 2023
Thousands of fans gathered by the town hall, with Burnley captain Jack Cork and Ashley Barnes among those who appeared on the balcony.
Barnes is set to leave the club after nine seasons, with the forward scoring on his final appearance on Sunday.
NO NAY NEVER!!!

Burnley knows how to throw a damn party!

C'MON BURNLEY!!!

(every single living human being in Lancashire and beyond has to be at this parade right now. It is truly unbelievable.)#UTC pic.twitter.com/8BVAFnLbH0

— JJ Watt (@JJWatt) May 9, 2023
Midfielder Josh Cullen received both the Players' and Club Player of the Year awards for his role in the Championship title success.
Top Sports News Now
'The name of the game is intimidation': Hungry Gukesh takes on resurgent Magnus Carlsen
Vidit wins 4-2 against Nepomniachtchi to complete Indian quartet in FIDE WC quarters
Neymar joins exodus from Europe for 'greener' pastures in Saudi Arabia
Click here for more
The Burnley squad appeared outside the Town Hall to show the Championship trophy to the club's supporters, before embarking on the bus parade.
Also Read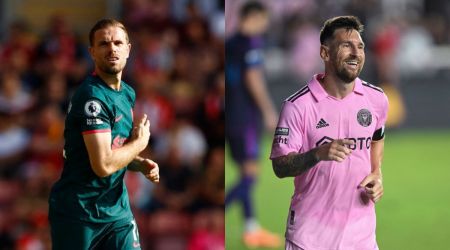 'Can't understand why coming here would damage Henderson's legacy and Mes...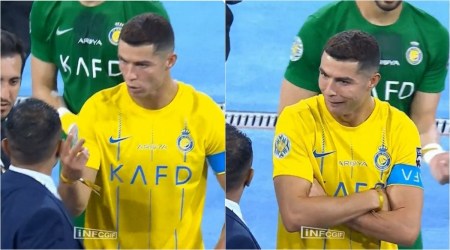 Watch: Cristiano Ronaldo looks bemused after being snubbed for player of ...
Jose Mourinho substitutes Roma player, forces his own team to play with 1...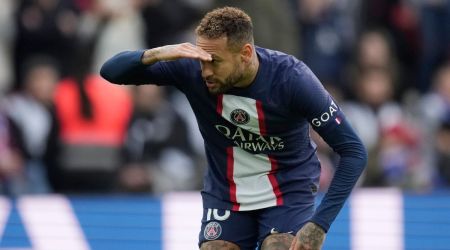 Neymar set for Saudi move after Al Hilal agree near-USD100M transfer fee ...Advertisement
Burnley chairman Alan Pace was also seen speaking to fans in the crowd amid the celebrations.