Sam Allardyce made an unlikely return to the Premier League on Wednesday when the 68-year-old former England coach was hired by Leeds until the end of the season after the relegation-threatened club fired manager Javi Gracia.
Allardyce's last coaching role was at West Bromwich Albion for the second half of the 2020-21 season, when he failed in his short-term mission to keep the team in the Premier League.
That hasn't stopped Leeds from turning to Allardyce, previously regarded as a survival specialist, as the replacement for Gracia, who leaves after two months in the job and after winning only three of his 12 games in charge.
Leeds lost five of its seven games in April and conceded 23 goals in that period — the most allowed in a single month in Premier League history. Gracia's last game proved to be the 4-1 loss at Bournemouth on Sunday.
📰 #LUFC can confirm Javi Gracia will leave the club, with our remaining four games overseen by experienced head coach Sam Allardyce. We thank Javi and his team for their efforts under difficult circumstances.

— Leeds United (@LUFC) May 3, 2023
The team is in fourth-to-last place in the standings, only out of the relegation zone on goal difference with four games remaining.
According to British newspaper The Times of London, Allardyce will earn more than 3 million pounds (USD 3.75 million) if he keeps Leeds in the Premier League.
"Obviously there's a tingle that runs through your veins when you take over a football club," Allardyce said in an interview with British radio station talkSPORT, which was given before his appointment was officially announced.
"I know it's in a lot of trouble. I've seen a lot of trouble before and hopefully — I could have done with a little bit more time, but four games — hopefully we can make a difference and keep this fabulous club in the Premier League." Allardyce said he was "shocked" to get the opportunity.
Advertisement
"I never thought at this stage of the season, there would be jobs offered," he said. "When the phone popped up with a name that I knew pretty well, I knew who it was straightaway. So it took me about two seconds to say yes." Allardyce's four-game stint starts with games against two of the top three — Manchester City away and Newcastle at home — before a trip to West Ham and a season-ending home match against Tottenham, which is fighting for European qualification. West Ham and Newcastle are two of Allardyce's many former clubs.
It is a desperate late-season move from Leeds, which — in the space of about a year — has gone from having something of a cultural phenomenon in Argentine coach Marcelo Bielsa in charge to appointing Allardyce, an old-school English manager.
The change in styles between the two coaches couldn't be more stark, highlighting the lack of direction in Leeds' leadership.
Also Read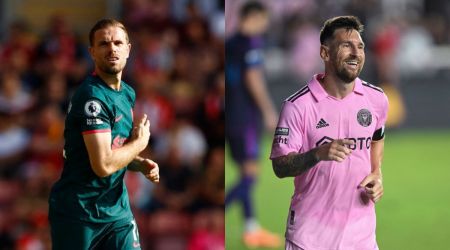 'Can't understand why coming here would damage Henderson's legacy and Mes...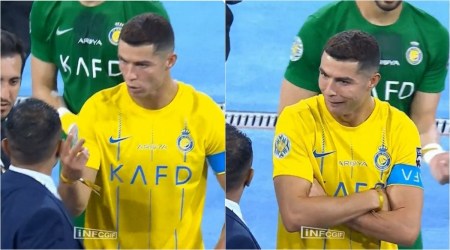 Watch: Cristiano Ronaldo looks bemused after being snubbed for player of ...
Jose Mourinho substitutes Roma player, forces his own team to play with 1...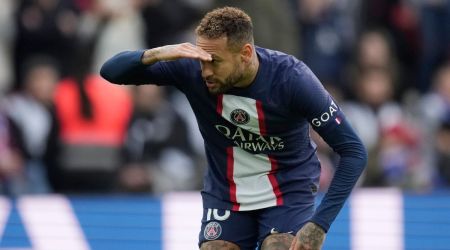 Neymar set for Saudi move after Al Hilal agree near-USD100M transfer fee ...Advertisement
Nowhere is Allardyce's preferred direct, pragmatic style better exemplified than the name of his weekly podcast, which is called "No Tippy Tappy Football." It is proving to be chaotic week at Elland Road, with director of football Victor Orta losing his job on Tuesday.