For the second straight World Cup, Manchester City topped the list of FIFA payments to clubs whose players were selected for the 32 national teams in Qatar.
From the $209 million fund allocated by FIFA, the Premier League and Champions League winner received almost $4.6 million — eclipsing the total sent to the entire continent of Africa, which had five national teams at the World Cup. The list published Thursday showed a total of 18 African clubs combined to earn $4.57 million.
FIFA said 440 clubs in 51 countries were rewarded with payments funded by the governing body's $7.5 billion income for the four-year commercial cycle mostly tied to the 2022 men's tournament.
The project that was launched for the 2010 World Cup again starkly showed how clubs in soccer's wealthiest and dominant continent have nurtured, lured and retained much of the best talent.
Clubs in UEFA member countries got $159 million, 76% of the total fund, and clubs in England accounted for $37.7 million, FIFA said.
A fifth-tier club in England, Boreham Wood, got more than double the FIFA payment — $31,026 vs $15,513 — due to Santos, the storied Brazilian team that was Pelé's home and where Neymar started his career.
FIFA calculated the payments at a daily rate of $10,950 for each of 837 players doing duty in Qatar until the day after their team's last game. Each player's allocation was divided among clubs who held their registration since the 2020-21 season.
Advertisement
Man City was due payments for players ranging from Julián Álvarez and its former defender Nicolás Otamendi in Argentina's title-winning team, six members of England's quarterfinalist team and Belgium playmaker Kevin De Bruyne, who exited in the group stage. City had received a list-leading $5 million from FIFA's $209 million at the 2018 World Cup in Russia.
Barcelona was the next highest earner on the 2022 list with $4.54 million, including $131,405 for Lionel Messi's time with the club in 2020-21 until leaving for Paris Saint-Germain.
Bayern Munich's share was more than $4.3 million, including payments for four players from runner-up France's squad.
Advertisement
Though Italy did not qualify for the World Cup, 27 Italian clubs earned a total of $18.7 million from their foreign players. Juventus got more than $3 million, including $394,215 for France's Adrien Rabiot and allocations from Argentina trio Ángel Di María, Leandro Paredes and Paulo Dybala.
A player with finalists Argentina and France who had been with the same club since the start of the 2020-21 season earned $394,215 for that club.
However, storied Argentinian club Boca Juniors is due just $32,851 for defender Nahuel Molina's brief stay with the club in the 2020-21 season before moving to Europe. River Plate, Boca's rival in Buenos Aires, was due $1.2 million.
Spanish clubs collectively earned $24.2 million, German clubs shared a little over $21 million and French clubs' payout was $16.5 million.
Saudi Arabian clubs led the Asian list with $6.6 million and host nation Qatar's clubs got $6.3 million. Clubs in the United States got $5.4 million, topped by $827,000 for the Seattle Sounders.
Advertisement
Morocco's historic run as the first African team to reach the semifinals was achieved with many Europe-based players. Just two Moroccan clubs in Casablanca earned money from FIFA: $1.4 million to Wydad and $31,938 to Raja.
Just $20,075 went to a single club in Senegal, Génération Foot, for the 27 players in the national team squad that reached the round of 16 in Qatar. It included Sadio Mané, who withdrew injured before the first game.
Advertisement
FIFA payments from its World Cup revenues were agreed to as part of a settlement with an elite group of clubs that formed the European Club Association in 2008.
The fund total is negotiated when FIFA-ECA working agreements are renewed and will be $355 million for each men's World Cup in 2026 and 2030.
Also Read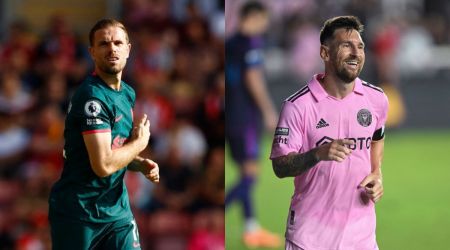 'Can't understand why coming here would damage Henderson's legacy and Mes...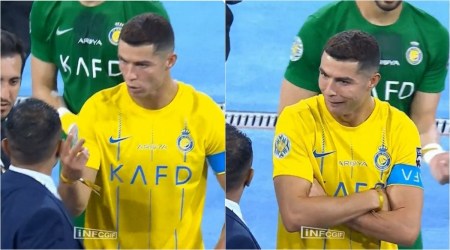 Watch: Cristiano Ronaldo looks bemused after being snubbed for player of ...
Jose Mourinho substitutes Roma player, forces his own team to play with 1...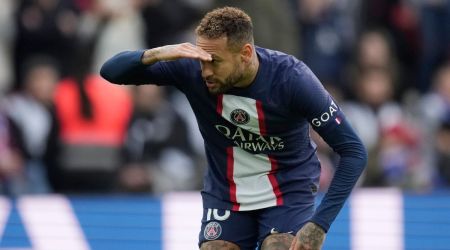 Neymar set for Saudi move after Al Hilal agree near-USD100M transfer fee ...Advertisement
The 2026 World Cup co-hosted by the United States, Canada and Mexico will be the first with 48 teams and an expected 1,104 players selected.