Defender William Saliba is struggling to return to Arsenal's Premier League title run-in because of a back injury while Oleksandr Zinchenko is also a doubt for Friday's crucial home game against bottom club Southampton.
Frenchman Saliba, who has impressed this season after returning from a loan spell with Marseille, has not played for a month and manager Mikel Arteta is concerned.
"The picture hasn't changed from last week. Regarding William, we still have to wait a little bit more," Arteta told reporters on Thursday.
"He is not progressing as quick as we hoped. It's a bit delicate and we want to be very certain when we push him that he is ready to absorb the load and the risk.
"At the moment that's not possible to do."
Zinchenko has a groin injury and Arteta says the former Manchester City player "needs some more time to heal".
Arsenal have seven games left and victory over Southampton on Friday would lift them seven points above champions Manchester City ahead of the clash of the top two at The Etihad Stadium next Wednesday, albeit City will have two games in hand.
Some have suggested Arteta's side have blown their hopes of landing the club's first title since 2004 after squandering two-goal leads to draw 2-2 at Liverpool and West Ham United.
Advertisement
But he is confident his players will shake off those setbacks against Southampton.
"Twists and turns are part of everything that you do, especially in football," he said. "It's not always going to be a linear progression. You have to know that and you have to be prepared for that.
"The way the team reacted was incredibly positive and we want to see that tomorrow night when we get onto that field."
Advertisement
Arteta also threw his support behind Bukayo Saka whose penalty miss against West Ham proved crucial.
Asked if the young winger would continue to take penalties, Arteta said: "Yes. If not, I will go on the pitch and throw him the ball to make sure he takes the next one."
While a home clash against a Southampton side rock bottom and in acute danger of relegation looks perfect for Arsenal, Arteta warned against any complacency.
"Southampton, after analysing them with a lot of detail, they have impressed me quite a lot," he said.
Top Sports News Now
'The name of the game is intimidation': Hungry Gukesh takes on resurgent Magnus Carlsen
Vidit wins 4-2 against Nepomniachtchi to complete Indian quartet in FIDE WC quarters
Neymar joins exodus from Europe for 'greener' pastures in Saudi Arabia
Click here for more
"If I watched the last game that they played, how they lost, with the margin that they lost, the margin wasn't there. I think what Ruben (Selles) and the coaches are doing is really good.
Advertisement
"The rewards maybe haven't been there in terms of results in some games but they are a really good team."
Inevitably, thoughts are already turning to next week's mega-clash with City which is being billed as a title-decider.
But Arteta said that Friday is the focus.
Also Read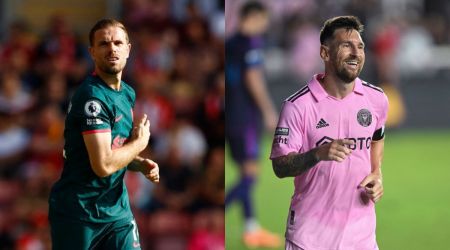 'Can't understand why coming here would damage Henderson's legacy and Mes...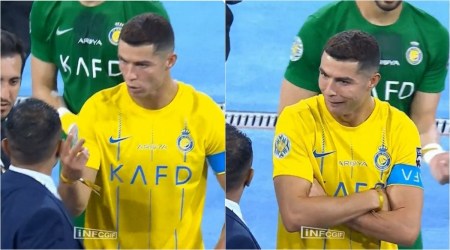 Watch: Cristiano Ronaldo looks bemused after being snubbed for player of ...
Jose Mourinho substitutes Roma player, forces his own team to play with 1...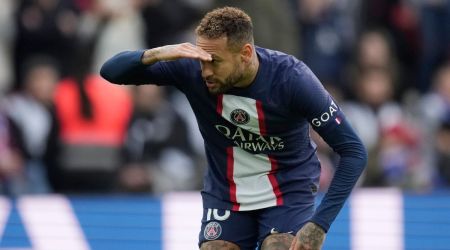 Neymar set for Saudi move after Al Hilal agree near-USD100M transfer fee ...Advertisement
"That's the conversation that we had the other day and nobody's talking about what's going to happen next Wednesday. We have to become really boring to everybody and be really repetitive and just focus on what we have to do this morning."