Spanish soccer has a racism problem, football federation chief Luis Rubiales said on Monday, after Real Madrid lodged a complaint following alleged insults hurled at their Brazilian star Vinicius Jr.
The top-flight LaLiga is under pressure to do more to combat racism after the Brazilian president, FIFA and fellow stars such as Kylian Mbappe voiced support for Vinicius, even as LaLiga President Javier Tebas wrote on Twitter that it is doing enough and Vinicius should inform himself "before you criticise and slander LaLiga".
"The first thing is to recognise that we have a problem in our country," Rubiales said at a press conference in Madrid on Monday. It is "a serious problem that also stains an entire team, an entire fan base, an entire club, an entire country."
A match at the Mestalla stadium in Valencia was stopped for 10 minutes after the 22-year-old forward, Real Madrid's second top scorer this season (23) behind Karim Benzema (29), pointed out fans who were allegedly hurling racist comments at him.
Videos posted on social media and verified by Reuters showed hundreds of Valencia fans singing "Vinicius is a monkey" as the Real Madrid bus arrived at the stadium before the match.
"I am sorry for those Spaniards who disagree but today, in Brazil, Spain is known as a country of racists," Vinicius Jr wrote on Twitter after the game.
Rubiales criticised Tebas's comments, describing them as "irresponsible behaviour."
"Probably Vinicius is more right than we think and we all need to do more about racism," Rubiales said.
Advertisement
Real Madrid said on Monday they have lodged a hate crime complaint following the incident in Valencia. It is the 10th episode of alleged racism against Vinicius that has been reported to prosecutors this season, according to LaLiga.
Spanish police are also investigating a possible hate crime against Vinicius Jr after a mannequin wearing his number 20 shirt was hung from a bridge outside Real Madrid's training ground in January ahead of the club's derby match with Atletico Madrid.
Prosecutors dropped a complaint filed for racist chants aimed at the player in September during another game against Atletico Madrid.
Advertisement
The prosecutor archived the case because the chants of "monkey" were only said a couple of times and "only lasted a few seconds," highlighting how Spain's penal code makes it difficult to prosecute racist incidents at football games.
Spanish prosecutors officially investigated just three cases of racist acts during the 2021-22 season, according to the Interior Ministry.
Under current rules, people found guilty of racist behaviour can be fined up to 4,000 euros ($4,403) and banned from stadiums for a year.
Also Read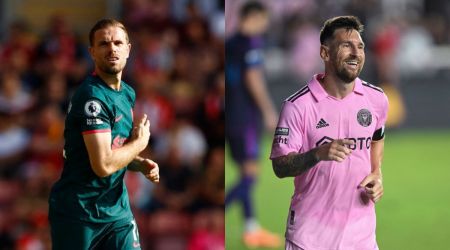 'Can't understand why coming here would damage Henderson's legacy and Mes...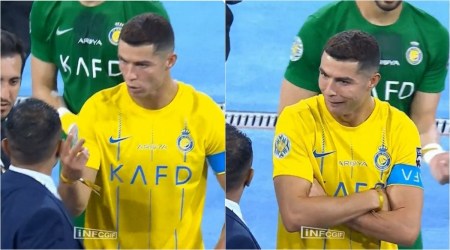 Watch: Cristiano Ronaldo looks bemused after being snubbed for player of ...
Jose Mourinho substitutes Roma player, forces his own team to play with 1...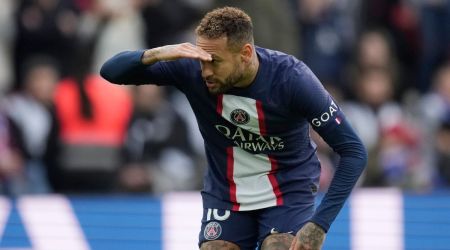 Neymar set for Saudi move after Al Hilal agree near-USD100M transfer fee ... Top Sports News Now
'The name of the game is intimidation': Hungry Gukesh takes on resurgent Magnus Carlsen
Vidit wins 4-2 against Nepomniachtchi to complete Indian quartet in FIDE WC quarters
Neymar joins exodus from Europe for 'greener' pastures in Saudi Arabia
Click here for more
There is growing momentum for Spain to do more to tackle the problem. Brazilian President Luiz Inacio Lula da Silva called on FIFA and LaLiga to "take real action" while FIFA President Gianni Infantino offered his "full solidarity" and called for LaLiga to enforce a rule that penalises clubs with points deductions if racist chants persist.