Arsenal must own up to errors made in the season that helped Manchester City win the Premier League title but the London club can still take pride in qualifying for the Champions League after last playing in the tournament in 2017, goalkeeper Aaron Ramsdale said.
Despite Arsenal leading the league for nearly 250 days, an experienced City side were with them every step of the way, reeling them in before taking the lead after the London side lost 1-0 away at Nottingham Forest.
Ramsdale said the team were disappointed and needed to look inward at how their title challenge collapsed, but he took comfort in the fact that they had returned to the top four for the first time since 2016.
"Champions League football was originally the first goal at the start of the season. We've managed that for the first time in six or seven years," Ramsdale said.
"We pushed this Man City team all the way, who have won five times in six years. The disappointment is not going to come from not winning the league, it's going to come from how it's ended up playing out.
"We will be really proud of ourselves, but we do have to look in the mirror and we have to be the first ones to own up to our mistakes and where we went wrong, because that's how we learn and get better."
Arsenal will wrap up their season with a home game against Wolverhampton Wanderers next weekend.
Advertisement
With nothing left to play for having secured second place, Ramsdale said Arsenal's aim was to end the season on a high note for their supporters.
"It will mean everything to see the place bouncing, which I know it will be, and that will be tough for supporters after what happened (at Forest)," he added.
Also Read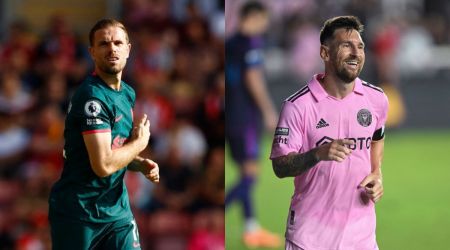 'Can't understand why coming here would damage Henderson's legacy and Mes...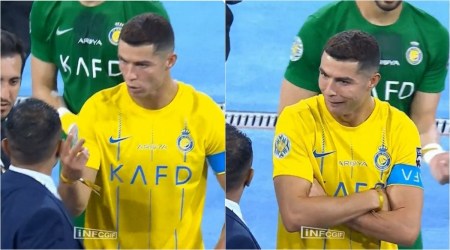 Watch: Cristiano Ronaldo looks bemused after being snubbed for player of ...
Jose Mourinho substitutes Roma player, forces his own team to play with 1...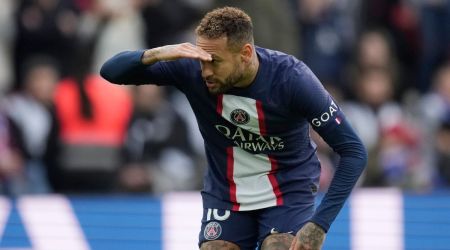 Neymar set for Saudi move after Al Hilal agree near-USD100M transfer fee ... Top Sports News Now
'The name of the game is intimidation': Hungry Gukesh takes on resurgent Magnus Carlsen
Vidit wins 4-2 against Nepomniachtchi to complete Indian quartet in FIDE WC quarters
Neymar joins exodus from Europe for 'greener' pastures in Saudi Arabia
Click here for more
"We need to put a performance and smile on our supporters' faces which they deserve. They can go into the summer and be proud of us."