Juventus had a 15-point penalty suspended on Thursday, lifting the storied Italian team up to third in Serie A and right in the mix for a spot in next season's Champions League.
Following a three-hour hearing the previous day, the case has now been referred back to the soccer federation's appeals court and Juventus has been handed back the points pending the new trial.
That is unlikely to conclude before the end of the season and so any penalty would be for the following campaign.
Juventus moved from seventh in the league to third, two points behind second-place Lazio and three ahead of fourth-place Roma in a tight battle for the Champions League qualifying places. Defending champion AC Milan was dumped out of the top four and was two points ahead of Inter Milan.
The Milan teams meet in the Champions League semifinals next month.
Juventus was hit with the massive penalty in January for false accounting while several members of its former board were also handed bans from soccer activities, including former president Andrea Agnelli.
Juventus denied wrongdoing and appealed to Italy's highest sports court within the Italian Olympic Committee, known as CONI.
Advertisement
Several of the suspensions were upheld including for Agnelli and Tottenham director Fabio Paratici. However, Pavel Nedvěd was one of six former board members to have their appeals accepted.
Top Sports News Now
'The name of the game is intimidation': Hungry Gukesh takes on resurgent Magnus Carlsen
Vidit wins 4-2 against Nepomniachtchi to complete Indian quartet in FIDE WC quarters
Neymar joins exodus from Europe for 'greener' pastures in Saudi Arabia
Click here for more
The Juventus board resigned en masse in November following an investigation by Turin public prosecutors into alleged false bookkeeping.
A sports trial in the case was then re-opened based on information from the Turin prosecutors, leading to the points deduction.
Advertisement
The preliminary hearing in a Turin court last month was postponed until May 10 for administrative reasons.
Also Read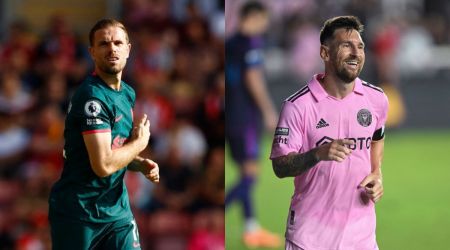 'Can't understand why coming here would damage Henderson's legacy and Mes...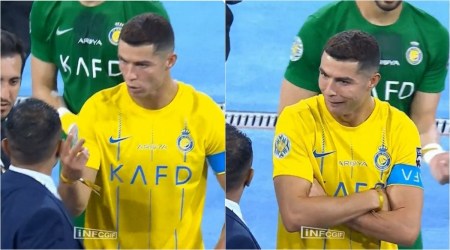 Watch: Cristiano Ronaldo looks bemused after being snubbed for player of ...
Jose Mourinho substitutes Roma player, forces his own team to play with 1...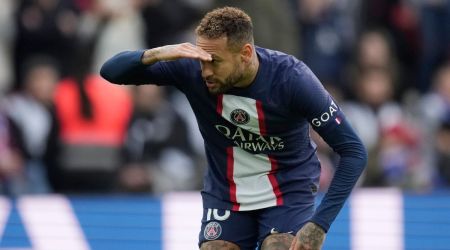 Neymar set for Saudi move after Al Hilal agree near-USD100M transfer fee ...
Juventus, Agnelli and 11 others face charges of false communications by a company listed publicly on the Milan stock exchange, obstructing watchdog agencies, false billing and market manipulation.